Monday, September 25, 16:50 (sharp!)
Social Event with Welcome Reception:
Mercedes-Benz Factory Tour in Bremen (Im Holter Feld, 28309 Bremen)
The Mercedes-Benz factory is the largest production site in Germany in terms of vehicle output.  There you will experience the production process, from the presswork to the vehicle body building, and the varnish as well as the final assembly.
There will be shuttle buses leaving at 16:50 in front of OFFIS that bring you directly to the Mercedes-Benz factory. The ride takes about one hour.
Refreshments (snack with drinks) will be offered at the customer center.
We will have two groups for the guided tour, each group with a maximum of 100 participants (enforced limit):

Group 1: 18:30 – 19:30
Group 2: 19:45 – 21:00

Do not forget your badge (which is your ticket)!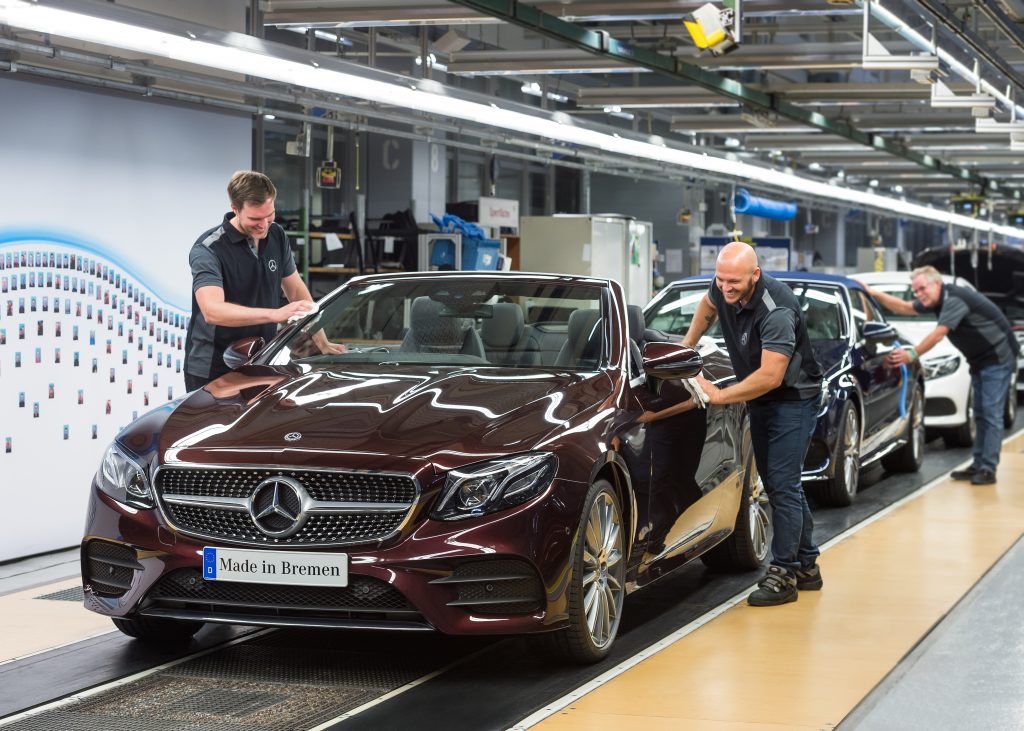 Tuesday, September, 19:30
Conference Banquet:
LUX Barkultur und Grillkunst (Poststraße 1, 26122 Oldenburg)
Built in 1902, the building of the "Lux" was the post office of the state of Oldenburg in the imperial era. It is now a landmark building both on the out- and inside. Join us for a great dinner at a wonderful historic location.
Reception starts at 19:30
Dinner starts at 20:00
Do not forget to bring your badges (which are your tickets)!